Top posting users this week
I need some Frogzard sprites
Sun May 25, 2014 6:30 am by V
Comments: 34
OUR DOMAIN IS ABOUT TO EXPIRE
Sun Apr 27, 2014 8:43 am by V
but I renewed it.
what have YOU done today, TR?
also I'm not sure if heartbleed effected us but you should probably not change your password, the jitterbug gang are working hard and they need …
Comments: 30
Who is online?
In total there are
4
users online :: 0 Registered, 0 Hidden and 4 Guests
None
Most users ever online was
212
on Tue Jan 11, 2011 5:47 pm

Coming in just a minute, I did'nt use this for my photoshop, and I want to make sure it has no viruses, so I'm getting an extra copy of cs3 and scanning it just to make sure.


Okay, to begin with, hears what you will need.

-Windows rar unzipper (A free legit program I will link you to)

-A anti virus scanner (I already scanned this myself but if you want to be really safe)

-about 4 gigs of extra space on you're computer


---
---



Step one

1)Proceed to the following site, and download the win rar program

http://download.cnet.com/WinRAR-32-bit/3000-2250_4-10007677.html?part=dl-113677&subj=dl&tag=button

Install it, and have it ready on you're desktop


2)Proceed to this site

http://www.phazeddl.com/pg/apps1.html

Now, search for photoshop, under apps


---
---



3)Look for Cs3, or Cs4, everything else is a waste.

4)now, look for rapid share or media fire download links. You can only download about 5 or six a day, and rapid share only lets you do one every 15 minutes, so it will take a few days to get it.

5)Once downloaded, scan every file if you can.

6)There will usually be a note pad file included. Read it for instructions. There are 2 ways. Crack files, or key code cracks. Both are pretty simple.


Follow the instructions to the T, and it'll be done.


More coming as I elaborate.
Last edited by Pyronix on Tue Dec 22, 2009 1:02 am; edited 7 times in total
HES ON FIRE!




Zard

:


Number of posts

: 764


User Points

: 41280


Age

: 26


Location

: Turn around



That's so cool. What version of Photoshop is it?

Guest

Guest





CS3, the same I have.

I know it's not impossible to get it for free, but I don't like using something as great as photoshop without paying when I should.
Some sort of moral thing I suffer from.
Ready for take off.




Zard

:


Number of posts

: 2856


User Points

: -2147230255


Age

: 23


Location

: New Zealand



Its is true, it is kind of wrong, but I look at it like this. This will run the risk of getting a virus and its not able to upgrade, so the only people who would look at this are people who weren't going to spend 5 thousand dollars for a program anyway, so adobe really isn't going to miss any money. Plus, they already make a net profit of about 1,500 dollars per customer, and that's with labor included, so giving away a few old versions of their software won't really hurt them.
HES ON FIRE!




Zard

:


Number of posts

: 764


User Points

: 41280


Age

: 26


Location

: Turn around



The Epic Knight





Number of posts

: 334


User Points

: 81575


Location

: Epic



Nice guide! Windows software, I take it?

_________________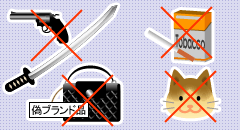 agina




Zard

:


Number of posts

: 3751


User Points

: 10235444


Age

: 10


Location

: USA




---
Permissions in this forum:
You
cannot
reply to topics in this forum