Top posting users this week
I need some Frogzard sprites
Sun May 25, 2014 6:30 am by V
Comments: 34
OUR DOMAIN IS ABOUT TO EXPIRE
Sun Apr 27, 2014 8:43 am by V
but I renewed it.
what have YOU done today, TR?
also I'm not sure if heartbleed effected us but you should probably not change your password, the jitterbug gang are working hard and they need …
Comments: 30
Who is online?
In total there are
3
users online :: 0 Registered, 0 Hidden and 3 Guests
None
Most users ever online was
212
on Tue Jan 11, 2011 5:47 pm

Link

Damnit this is sad. THQ is a company very near-and-dear to my gaming heart. It feels like one of the last bastions of gaming has fallen.

If you don't know, THQ was a publisher and developer to several great franchises, including Metro 2033, Saints Row, Darksiders, Company of Heroes, Titan Quest, Homefront, and several other in-development games and well known franchises.

This is really really sucky. In a world where you can't go 12 months without a new Call of Duty game, or [INSERT SPORTS GAME HERE], good games like this are hard to come by. And when developers like EA and Activision create games, especially PC games, that are shells of what a good game used to mean, hearing they are in the bidding for franchises like this, frankly breaks my heart.

Requescat en pace, THQ, I'll miss you.
I am your mother




Zard

:


Number of posts

: 3457


User Points

: 140126


Age

: 21


Location

: A nice, padded room.



I'm not your mother




Number of posts

: 3197


User Points

: 141935


Age

: 33



In a bin




Zard

:


Number of posts

: 3156


User Points

: 226586


Location

: CRESCENT FRESH!



\:

Although, to sound like an ass here, does it really matter? people are either sad because of people losing their jobs or because they think there's no hope of these franchises being good again. We all knew THQ was already doing poorly economically (hence the whole humble indie bundle deal) and saw their crash coming. Just because that these franchises will be under a new name doesn't mean an entire team of devs will be wiped or that they're inherently doomed. It's sad for nostalgia's sake, but these franchises weren't going anywhere in their current state and this is mostly just business.
_________________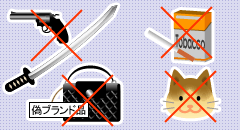 agina




Zard

:


Number of posts

: 3751


User Points

: 10235478


Age

: 10


Location

: USA



I don't think that any of the "recent" company purchases by bigger companies have resulted in the franchises of the purchased company being as good as they used to be, prior to the transaction.

Then again I am biased because of the whole EA/Bioware thing, so what do I know?
Murderbeard




Zard

:


Number of posts

: 420


User Points

: 24860




---
Permissions in this forum:
You
cannot
reply to topics in this forum