Top posting users this week
I need some Frogzard sprites
Sun May 25, 2014 6:30 am by V
Comments: 34
OUR DOMAIN IS ABOUT TO EXPIRE
Sun Apr 27, 2014 8:43 am by V
but I renewed it.
what have YOU done today, TR?
also I'm not sure if heartbleed effected us but you should probably not change your password, the jitterbug gang are working hard and they need …
Comments: 30
Who is online?
In total there are
4
users online :: 0 Registered, 0 Hidden and 4 Guests :: 1 Bot
None
Most users ever online was
212
on Tue Jan 11, 2011 5:47 pm
Page 3 of 3 •

1, 2, 3
No, I did'nt vote for myself... I just mentioned the topic to him in RL. And he came online whenever and voted for me. And I did'nt tell him to vote for me. He just thought Shadow would easily win. So, why not vote for somebody who has also been working hard? And as I said he can't stay on TRforums for long so he does'nt really know how hard Caeel has been working.
Vamp I think you need to check the word "Member" again
Shadow is a moderator which means he is defected from MotM.

Also since I can not find my post for voting I vote, for Caeel because I find him quite creative.

P.S if I find this post deleted I will do something about this "Issue"
X-ninja




Zard

:


Number of posts

: 339


User Points

: 25776


Age

: 1017


Location

: AHH...........WHAT YOU STALK ME!



Zyellow, as you have noticed Shadow is a Moderator yes, but I think it is going to be left like this, just for December because Shadow had been made a Mod on Saturday.
Actually, I think Shadow has already won in a way by becoming a moderator, and he seems to know this:
All of you who nominated me may want to nominate someone else, as I am not eligible for MotM anymore.
So unless Vamp says different, please leave it at that.
_________________
Charbear!




Zard

:


Number of posts

: 2052


User Points

: 2147486987


Age

: 25


Location

: The Shadows



Well... time for the final results! Unless Shadow won, the votes must be tallied between the rest of the peoplez.
_________________
Soul Collector




Zard

:


Number of posts

: 4350


User Points

: 1043255


Age

: 22


Location

: Firelink Shrine



Shadow won. -.-" Thats the final result.
There is a mod/admin vote to decide the winner. I have not seen one as of yet. Vamp, care to say what's happening?
this is a title




Number of posts

: 3430


User Points

: 569781


Age

: 22


Location

: New Zealand



I vote for 5secondchaos he is a good dedicator to the clan and everyone deserves a chance in the spotlight.
The Legendary Arch Sage




Zard

:


Number of posts

: 93


User Points

: 33000


Age

: 21


Location

: Behind u Above u Infront of u i just teleport too fast



With Shadow being promoted, he is obviously not able to compete in MoTM any more.
Congrats to Caeel as our first member of the month!
We'll probably be continuing this project when we get our new layout up.
_________________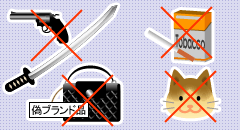 agina




Zard

:


Number of posts

: 3751


User Points

: 10235381


Age

: 10


Location

: USA



Page 3 of 3 •

1, 2, 3
---
Permissions in this forum:
You
cannot
reply to topics in this forum